I just can't seem to keep away from favourites videos. I stop doing them and then I start again, always returning to make just one more. I stop because I think that they're generally a bit formulaic, but then, a few months down the line, I start to miss making them. I find myself compiling little lists throughout the month, noting down the brilliant products I've used and wishing I had a video to talk about them in.
In a way, it's sort of like Brokeback Mountain, sort of. (It's not.) I'm like Heath Ledger's character, and Jake Gyllenhaal represents the favourites videos. We just can't stay away from one another.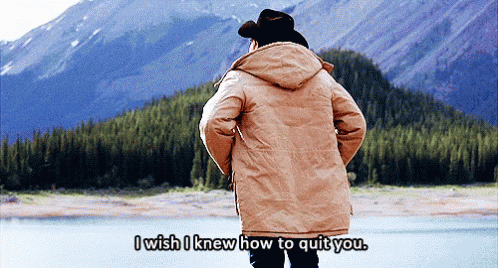 I don't go off on camping trips with my favourites videos, obviously, although I have edited them from a tent at a festival once, so maybe that counts.
Anyway, Five Favourites for the month of February, which is pleasingly alliterative, and there's a real corker of a face cream in it if you have very dry skin. Also one of the best high street foundations I've tried, though it's at the top end of the price range for a high street base.
I don't want to spoil all of the surprises so just watch the video – I'll list the products below for those who can't stand watching videos. Although now you know the special relationship I have with them, perhaps you'll give them more consideration.
I wish I knew how to quit you…
John Masters Hibiscus Hair Mask, £39 here*: https://amzn.to/3au3WS9
No7 Protect and Perfect Foundation, £17 here*: http://tidd.ly/4db5de40 
REN Overnight Balm, £40 here*: http://bit.ly/2VM0Bde
Lumene Nordic Hydracare Rich Day Cream, £26.90 here*: http://bit.ly/2PQ3aqS
Dior Rose Plumping Lip Balm: THIS IS DISCONTINUED! WTF! It's so, so nice. Bring it back, Dior! 
DISCLOSURE POLICY. Posts published after 24th January 2019: if the post contains gifted items or affiliate links then it is indicated clearly beneath the title.
 

Posts published prior to this will have a disclosure within the body of the post and then an asterisk * marking all affiliate links.

 

If the content is a paid-for AD then it is marked as an AD in the title.

 

For more information on disclosure please read here.