Here's Angelica waiting patiently for her nails to dry (kids' polish) whilst watching Teletubbies on the iPad. My heart can't take it, she's so tiny, yet so grown up – imagine what emotional turmoil I'm going to be in when she hits her teens! She's only three, so basically I have another ten years of this sort of heartache (wondering on a daily basis where on earth my baby is going) before the real drama starts.
Talking of drama, I'm supposed to be in the final throes of preparing my app for launch (The Night Feed – read all about it here) but I don't seem to be able to a) focus or b) get a clear day/week/month when I can just lock myself away and sort things out. I always thought that balancing work and family would get easier as the babies grew up, but in actual fact it gets much much harder.
Angelica whenever I go to disappear up-upstairs: "Where are you going Mummy? Into your office again?"
Ted whenever I go to disappear up-upstairs: "Mama! No mama! MAMA! NO MAMA!" Repeat to fade.
Working from a home office seemed like a great idea at the beginning – even this time last year it was working well – but as time goes by, being able to hear normal life going on around me is proving to be less than ideal in terms of productivity. It's not that I'm tempted to go down and join in with the jumping/dancing/joyous screaming/microphone screeching – I only get two or three days a week to get all of my stuff done, so I'm quite good at being disciplined and staying behind a closed door – it's more that I get a big twinge of Mum Guilt about the fact that I can't "do it all".
To be perfectly honest, though (I'll regret writing this, I know): I don't think I could actually survive without my two/three days of non-mumming. The fact that I work through those days like I'm a demented medieval scholar trying to find a solution to Henry VIII's marriage problem is irrelevant; it's still time off from being a Mum. Being a Mum is hard work. Wow. Sometimes I spend a good few hours at the start of a work day just staring at things and arranging beauty samples because I feel so fried. Oh, and lying down formulating sentences in my head. That's a favourite thing to do when I can't summon up enough energy to sit up and type. They're always amazing, these sentences – sometimes entire blog posts – but then quite often I fall asleep for twenty minutes and when I wake up the words are gone.
But enough about me, what about the kidlings? Ted (two and two months) has suddenly gone from baby to  proper functioning little person. PFLP. He wears corduroy trousers and puts toy cars in his pockets and carries a plastic screwdriver about in case he needs to pretend fix things. He makes me wooden cakes at his wooden kitchen and he tucks plastic dolls into their little blankets.
Ted is also very particular about dressing. There are certain items that he simply refuses to put on (buttoned shirts, slipper socks) and he definitely has a preference for particular tracksuit bottoms or pyjama tops. And he has started to "model" his outfits – when he's asked to show what he has on he sort of pushes his hands into his pockets and swaggers into a cool standing position. I have no idea where he has learnt this.
Angelica's favourite outfits are still the princess dresses that we buy from the fancy dress section at Sainsbury's. I've stopped taking her to the supermarket because it was becoming a regular thing, the dress-buying; I reckon she has every incarnation of fairy/princess/angel dress they've manufactured. Her favourite, unfortunately, is the Spider Princess monstrosity that I bought at Halloween, which has to be worn with a very specific pair of glitter tights and a long-sleeved t-shirt underneath. Now and then she bolsters out the skirts of her dresses by pulling on a huge net tutu underneath so that the dress pouffes out and upwards. Again, I have no idea where she gets this from; I don't rock any model poses at home (or at all, as you've probably noticed!) and I definitely don't wear underskirts.
Maybe it could be a new thing for me. Pencil skirts certainly don't do me any favours at the moment.
I have been pondering the merits of teaching Angelica how to call for help if something dreadful happens – how to dial 999, or to safely shout for a neighbour. After the tree fiasco, when I thought I had double-blinded myself and/or knocked out my own brains, it occurred to me that it might be useful for her to know how to summon outside assistance. But then I do worry that she might use 999 for something that her three year old head considers to be an emergency but most definitely isn't. Dolly falls out of bed. Dexter the dog eats her hairband. Ted won't give the remote control back. Thoughts on this one? What's the right age to start infiltrating little minds with practical bits of knowledge?
Although I'm having to be a bit careful with Ted's knowledge in case he turns into some sort of (very cuddly, very kind) evil genius. Even though he's not the chattiest of tiny people (we're still at the two/three-word sentence stage: "More book Mama", "THIS book Mama") he just has this very funny way about him that speaks volumes. Cheeky. When he goes quiet, you know there's trouble – he's shredded an entire colouring book and made a bird's nest to sit in, or he's emptied the whole of the pan cupboard. If he knew how to use the phone he'd be prank-calling the local pizza shop and ordering bras on QVC.
We've had to start safety-pinning him into his sleeping bag, otherwise he waits until we've gone downstairs, unzips it, removes his pyjama bottoms, slips off his nappy and wees all over his mattress. Sometimes he lies back down in the wee and then falls asleep in it, and we have no idea that it's happened, and he wakes up in the night cold and annoyed with his naked bottom poking up in the air.
I say all this like it's a huge problem; he only did it for a few nights and then stopped. But it was significant enough for us to order childproof safety pins and then start to use them. Mind you, I suppose he can't get the bloody thing off now so it's not surprising he's stopped doing it! Duh.
I must just go and eat a snack-size Flake. I'm trying to be really healthy at the moment but there's only so much typing a woman can do without adequate sustenance. I've been doing Barre and Pilates recently (well, twice – ha!) and so I'm trying to match my diet to my good intentions. I'd like to be able to touch my toes by summer and then by Christmas it would be nice if my belly didn't rest on my thighs when I did my shoelaces up.
Note: there is nothing wrong with bodies that can/can't do these things, I just like being able to do them/not do them. I like being able to sprint up stairs two at a time, I like being able to fit into any of my jeans – any! Any of them will do! – and I'm determined to get into some kind of exercise routine that involves moving more than just my fingers on a keyboard. (Laptop keyboard, not musical keyboard – I'm not Ross from Friends.)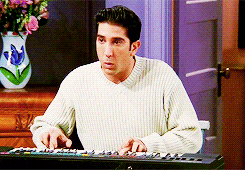 I've eaten my mini Flake now (total anti-climax, it was tiny) but I've just realised I have to sort out some pressing technical admin issues for the app and it has to be done before midnight. Stay tuned for more news on The Night Feed – those who registered their interest to test it out will be getting sent a link to download soon, but I'll give you a heads up beforehand so that you can keep a lookout for the email.
If you fancy browsing back through my life updates then they are all here – there are pages and pages of them, so pick your month/year and marvel at how life has changed! To be quite honest, it feels as though I wrote the very first one (here) yesterday. I wonder whether I'll still be doing these updates in another three years or four years?
DISCLOSURE POLICY. Posts published after 24th January 2019: if the post contains gifted items or affiliate links then it is indicated clearly beneath the title.
 

Posts published prior to this will have a disclosure within the body of the post and then an asterisk * marking all affiliate links.

 

If the content is a paid-for AD then it is marked as an AD in the title.

 

For more information on disclosure please read here.