Ah, there's nothing that marks the passing of the seasons quite like one of my makeup bag videos. You could set your clock by them. (I'm being facetious, obviously; I never get these seasonal makeup videos out at the right time.)
This (un)timely makeup offering is for autumn, and I present it to you on a day that began with a thick carpet of frost all over the lawn. AKA, winter. When is winter, actually? I always thought that November, December and January were winter, but that would make February a spring month which would be absurd. So November is surely still in autumn. Surely?
I could have researched all of this before starting to write, but it will have given some of you something to rant about and others something to think about, so it's all good. Let me just…type…into…Google… I can tell you that winter officially begins on: Sunday 22nd December.
WTAF?
I'm sorry, but surely that cannot be right. Wait. More Googling is obviously required here.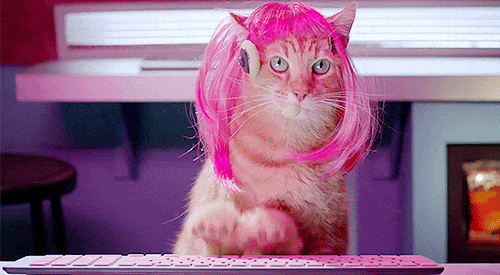 OK, so there are numerous dates and I seem to have gone down a mind-boggling rabbit hole of solstices, meteorological things and hemispheres. The astrological start date for winter is the 22nd of December, but the meteorological date is December 1st. I know which one I'm going with – I can't bloody well keep saying that it's autumn until a few days before Christmas! That goes against everything I know! Have these astrologers never heard of the Christmas carol In The Bleak Midwinter?
Anyway, here's what's in my makeup bag this autumn. If you're after all-new autumn beauty launches and russety-toned eyeshadows then prepare to be disappointed; as usual this video has a mix of old favourites and new discoveries, but there's no real theme. It's just what I've genuinely been using – hence the "what's in my makeup bag" title.
Products are listed below the video pane, but please do take the time to watch. And if you want to flick back through previous seasons, you can find all of the makeup bag videos here.
Products Used:
Charlotte Tilbury Flawless Filter 04*: https://bit.ly/2O3AM2V
Pro Glow shade 204*: https://amzn.to/328YvUt
BareMineralsUK Invisible Bronze in Tan*: http://bit.ly/2pUQ0zf
Hourglass Ambient Lighting Palette*: https://bit.ly/32EPPFA
Charlotte Tilbury Darling Palette*: http://bit.ly/2QdzqFw
Marc Jacobs HiLiner in RoCocoa*: http://bit.ly/2H4FklS
L'Oreal Unlimited Mascara*: https://amzn.to/34eEzAE
Bobbi Brown Pot Rouge in Fresh Melon*: http://bit.ly/2N6jO4K
BenefitCosmeticsUK Gimme Brow in shade 1*: http://bit.ly/31e9c8z
Lanolips 101 Ointment*: http://bit.ly/34VWQTI
Beauty Pie Lip Liner Wondergel in Vanilla Nude*: http://bit.ly/31hmvVu
Brushes;
Zoeva Foundation Brush
Zoeva Shadow Brush
Real Techniques XS Point Brush – no longer available in the UK! BOOOOOOO!
DISCLOSURE POLICY. Posts published after 24th January 2019: if the post contains gifted items or affiliate links then it is indicated clearly beneath the title.
 

Posts published prior to this will have a disclosure within the body of the post and then an asterisk * marking all affiliate links.

 

If the content is a paid-for AD then it is marked as an AD in the title.

 

For more information on disclosure please read here.